Campaign Issues
There are a number of critical issues facing public education in Oregon today. If there is an issue you are concerned about, please email Lisa and she will connect with you.
School Funding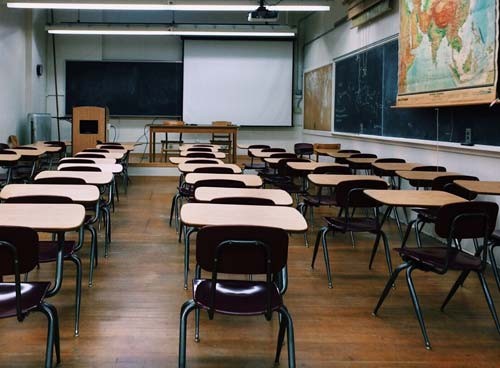 All students deserve an excellent, comprehensive education.
For nearly 20 years, the state of Oregon has been required to fund education according to the Quality Education Model (QEM) or draft a report detailing why that hasn't happened. So far, QEM-level funding has never happened. Lisa is lobbying alongside School Board Members from across the state to help ensure stable, adequate funding. The recent legislative Joint Committee on Student Success dug into the reality of public education in our state, and there is renewed hope that a positive funding future is on the horizon in Salem.
Due to dwindling funding from the state, the Hillsboro School District has had to cut over $70 million since 2008. It is time to give our students the education they deserve.
The Hillsboro School Board has created a legislative advocacy plan to help achieve stable and adequate education funding. Key facets of this plan include:
Attendance and testimony at the Revenue Committee
Visits with Washington County legislators
Legislative Summit with Washington County legislators and School Board Members
Join PTAs, PTOs, and PACs to share details about the proposed state budgets and how to help
Collaborating with School Board Members across the state to meet with legislators, attend legislative events, and advocate for stable and adequate education funding
In Lisa's time on the School Board since 2015, the district has had to cut over $11 million from the budget. Despite this incredible challenge, Lisa successfully advocated not to increase class size since she has been on the Board.
In 2017, Lisa completed the Oregon School Boards Association's Leadership Oregon program. As a result of that training, she brought the idea of an Advocacy Committee to the Hillsboro School Board, and this will be the first year that committee exists to fully leverage the potential of the Hillsboro School Board. Lisa sits on the Advocacy Committee, and will continue to work with fellow School Board Members from Hillsboro and all over the state to connect with Legislators and help them understand the need to prioritize K-12 education.
Graduation Rates
All students should be prepared for success in life by graduating high school.
Improving the Hillsboro School District's graduation rate has been a focus of Lisa's in her time on the Board.
The district's graduation rate in 2015 was 80%, and for 2017 they were 84%. Under Lisa's leadership on the Board, the graduation rate for our students has increased by 4% and is still rising.
Lisa will continue to prioritize programs that support students as they work toward graduation, including funding Graduation Coaches, supporting mentoring programs, and summer school options.
Equity & Student Achievement
Our community expects all students to have equitable opportunity to achieve.
The fact is, public education in America hasn't adequately met the needs of all students, and Hillsboro is no different.
There is good news. The Hillsboro School District has implemented programs to close the opportunity gap between white students and students of color. While there is still a great deal of work to do, our district is making progress.
During Lisa's years of service on the Board, the district has grown the dual language program, added family engagement liaison positions, implemented student mentorship programs, increased funding for graduation coaches, built an ethnic studies course of study, and boosted a focus on adding more diverse licensed staff as stated in the district's strategic plan. This year, the Board passed an equity policy.
For the first time ever, the Hillsboro School Board is participating in equity training in order to build an understanding of the issues facing our diverse student and community population.
All of this work will demonstrate its value to our community in the coming years with higher graduation rates, test scores, and a decrease in the gap of achievement between our white students and students of color.
Smart Policies & Spending
Our community needs a Board that represents their values of best practice policy and fiscal responsibility.
Under Lisa's leadership as Board Chair, the Board has begun a full policy review process. One of the Board's most crucial responsibilities is approval and implementation of policies. There are hundreds of Board policies. The Board is currently in the process of reviewing every single policy to ensure they reflect best practices, achieve the intended purpose, and the language is clear. District policies can be accessed here.
Lisa also pushed for the creation of a policy committee. While Lisa has worked on hundreds of policies over the years, some that she is most proud of include Policy ECG: Vehicle Idling, Policy JBB: Educational Equity, and JHC: Student Health Services and Requirements.
During Lisa's service on the Board, the district has implemented the Smarter School Spending process. Through this process, the district evaluates the effectiveness of various initiatives in order to assess the "return on investment," and uses that information when building the budget.
In 2018, the community passed a $408 million bond, allowing the district to make much-needed improvements and repairs. Lisa supports the work of the independent Bond Advisory Committee, which ensures that all bond funds are spent conservatively and as promised.